I invite you to take a stroll down memory lane with me, to a time where your Friday night viewing options were limited, but oh so spectacular.
Here, in no particular order, are 48 awesome retro movies that always got a second watch, and a third and a tenth.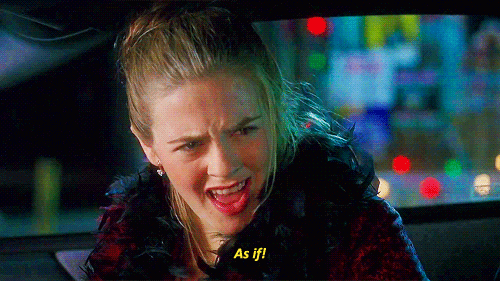 Clueless
Pretty in Pink
Romeo and Juliette
Drop Dead Fred
Empire Records
Girls Just Wanna Have Fun
The Dark Crystal
Sixteen Candles
The Breakfast Club
Flashdance
BMX Bandits
10 Things I Hate About You
Ferris Bueller's Day Off
Top Gun
Howard the Duck
The Never Ending Story
Dazed and Confused
Beetlejuice
Mrs Doubtfire
Fried Green Tomatoes
The Goonies
Trainspotting
Pulp Fiction
Reservoir Dogs

Wayne's World
Bend it like Beckham
Beverly Hills Cop
Weird Science
Dirty Dancing
Two Hands
Encino Man
The Lost Boys
The Blues Brothers
Rocky Horror Picture Show
Young Guns
Heathers

Edward Scissor Hands
Pretty Woman
Romie and Michelle's High School Reunion
American Pie
Tank Girl
White Men Can't Jump
Stand By Me
Dead Poet's Society
Grease
Bill and Ted's
Point Break
The Labyrinth
Click here for an ode to some of the epic outfits of 90's movies.