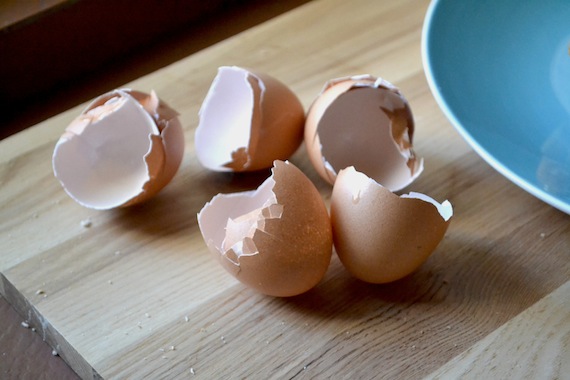 Have you heard of Freezer French Toast?
Yup, you can pre cook french toast and put it in the freezer. You can also defrost said toast in the toaster like some kind of (less exciting) home-made pop tart. Actually as far as my kids are concerned these are pop tarts. (Oh my god I'm one of those parents who tells their kids that corn flakes are chips.)
Anyway, pop tarts may be the best invention ever but freezer french toast is also pretty special.
I'm not an organised lady, never have been and never will be. I can't keep my house clean no matter how much time I spend cleaning – I can't. Breakfast merges into lunch, my hair is always messy and my laundry is always piled up high on the spare bed.
There are so many bloggers who have organised, carefully thought out, purposeful daily plans. I'm not going to pretend to be one of them but I am trying really hard to tame the anarchy around here.
First stop in my finding organisation series (that may or may not consist only of this post depending on if I walk past something shiny and forget I was ever planning on turning this into a series) is organising breakfast time. I have a very fussy eater in the house, she could quite happily go all day without eating but breakfast is the one meal she is likely to eat and french toast is her favourite. Oh, and we also have chickens so eggs are plentiful around here.
How good is it to have instant french toast in the freezer? It's healthy, cheap and it means breakfast can happen a bit quicker AND for bonus points; Scout can basically make it by herself – I love this because it's nice and Montessori and also because she's in control; I can't get blasted for cutting her toast in the wrong shapes. Ding ding ding, freezer french toast is the winner.
Freezer French Toast Directions
Make french toast –
2 eggs and a dash of milk makes 3 pieces. You can use any bread you want, this is just simple wholemeal. Dip the bread in the milk and egg mixture on both sides (maybe some people don't know how to make french toast, I dunno) then fry it in coconut oil or butter.
To freeze –
Either put the slices in zip lock bags or stack them in a freezer safe container with squares of baking paper between each slice so they don't become a french toast brick. I suggest the container because avoiding one-use plastic is probably going to bring you a bit of good Karma. I'm not absolutely positive but it's possible.
To reheat –
Just pop em in the toaster baby. It's so easy a three-year-old can do it.
What are your tips on streamlining breakfast? Got fussy eaters? And can you please tell me how to get laundry under control?
If you enjoyed this tutorial and want to give me a virtual fist bump you can follow me on Facebook, Instagram or Pinterest